240 Elm Street
240 Elm Street, 2nd and 3rd Floor, Somerville, Massachusetts, 02144
Całodobowy dostęp
Dla klientów korzystających z prywatnego biura lub własnego biurka w przestrzeni coworkingowej
Formerly a headquarters for the Social Security, this distinctive address offers modern, tech-powered workspace in the heart of Davis Square. This premier location benefits local professionals in any industry providing workspace tailored to suit your business needs. It houses a sophisticated and diverse business community of physicians, engineers, publishers and non-profit organizations. With the Red Line metro stop just steps away, you'll have a fast link to amenities around this thriving city.
Experience cuisine at cozy niche bistros and restaurants all around the center. Get healthy and fit at Arlington Health & Fitness gym one mile away. Davis Square's vibrant cultural atmosphere is buzzing with exciting entertainment venues like the Somerville Theatre and the 150-seat Davis Square Theatre. There's plenty to do in your downtime or after a long day's work.
Build relationships at networking and client appreciation events
Do your best work in private office space or shared coworking space
Enjoy posh accommodations at Homewood Suites by Hilton less than 10 minutes away
Tufts University five minutes away
Dostępne w tym centrum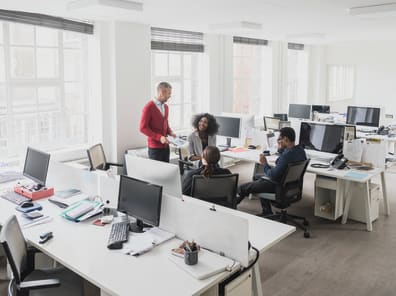 Powierzchnia biurowa
Dla osób indywidualnych i zespołów dowolnej wielkości.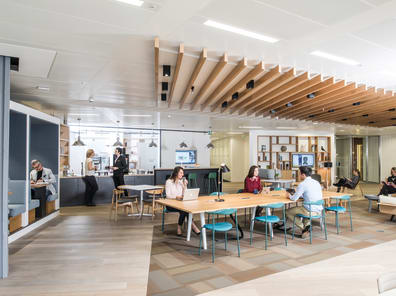 Przestrzenie współdzielone
Biurka dostępne na zasadzie "kto pierwszy, ten lepszy" i biurka prywatne.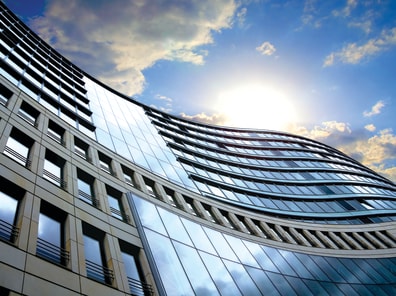 Biuro wirtualne
Może służyć jako adres firmy.
Kup teraz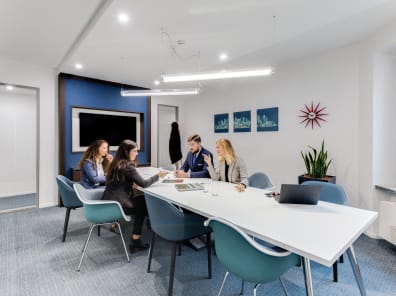 Sala konferencyjna
Korzystaj z naszych sal konferencyjnych do prowadzenia prezentacji, rozmów rekrutacyjnych albo negocjacji z klientami.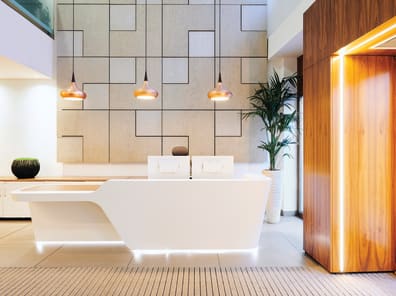 Członkostwo
Szeroki wybór abonamentów dla osób ceniących elastyczność.
Kup teraz
Ceny w tym centrum
Przestrzenie współdzielone
Biuro wirtualne
Kup teraz
Podane ceny to wartości minimalne oszacowane na podstawie 24-miesięcznej umowy bądź najniższych dostępnych stawek.
Udogodnienia
Parking dla klientów — na miejscu lub w pobliżu.
W tym centrum znajdują się pomieszczenia do wideokonferencji.
Przestrzenie współdzielone
240 Elm Street, 2nd and 3rd Floor