Schraffts Center
The Schrafft's Center Power House, Suite 200, Charlestown, Massachusetts, 02129
Całodobowy dostęp
Dla klientów korzystających z prywatnego biura lub własnego biurka w przestrzeni coworkingowej
In northern Boston, the historic Schrafft's Center positions your workspace in a striking waterfront business campus right off of I-93. Formerly a beloved candy factory, Schraffts Center features an impressive custom design highlighting its industrial past. There are an abundance of convenient onsite amenities for clients to enjoy. From the cafeteria and state-of-the art fitness center to the complimentary shuttle service to Sullivan Square MTBA Station, this site has it all.
On this scenic tree-lined boulevard, you'll be moments away from Boston Harbor perfect for lunchtime walks along the boardwalk. You can connect with the dynamic community of professionals in the building over lunch at pizzerias and local pubs nearby like Mount Vernon's or niche eateries such as La Perle Caribbean across the river.
Work confidently in private and shared office space
Build relationships at networking and client appreciation events
Accommodations at Holiday Inn Boston Bunker Hill Area less than one mile away
Fast link to Harvard University and MIT within three miles
Shop at CambridgeSide Galleria less than two miles away
Convenient child care at Bright Horizons across the street
Dostępne w tym centrum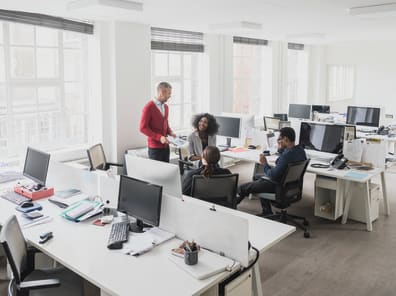 Powierzchnia biurowa
Dla osób indywidualnych i zespołów dowolnej wielkości.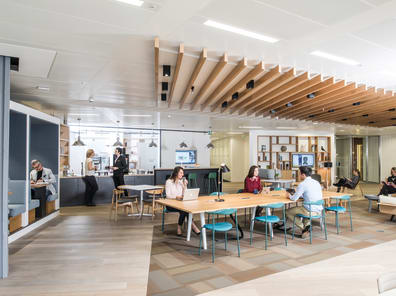 Przestrzenie współdzielone
Biurka dostępne na zasadzie "kto pierwszy, ten lepszy" i biurka prywatne.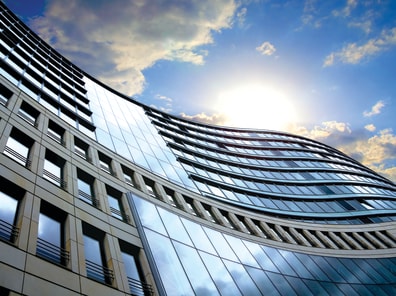 Biuro wirtualne
Może służyć jako adres firmy.
Kup teraz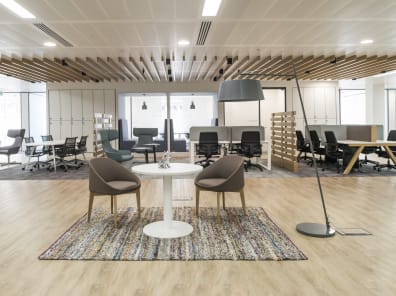 Salon biznesowy
Nieformalna przestrzeń do pracy i spotkań dostępna bez rezerwacji.
Dowiedz się więcej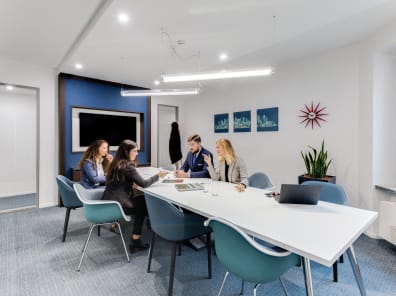 Sala konferencyjna
Korzystaj z naszych sal konferencyjnych do prowadzenia prezentacji, rozmów rekrutacyjnych albo negocjacji z klientami.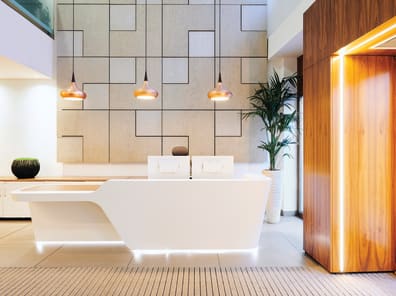 Członkostwo
Szeroki wybór abonamentów dla osób ceniących elastyczność.
Kup teraz
Ceny w tym centrum
Przestrzenie współdzielone
Biuro wirtualne
Kup teraz
Podane ceny to wartości minimalne oszacowane na podstawie 24-miesięcznej umowy bądź najniższych dostępnych stawek.
Udogodnienia
Przyjdź do salonu biznesowego w tej lokalizacji bez rezerwacji.
W tym obiekcie można skorzystać z opieki całodziennej.
W pobliżu znajduje się siłownia / klub fitness.
Bar z napojami i kawą na miejscu.
Znajduje się tu strefa miejsc siedzących na zewnątrz lub taras.
Parking dla klientów — na miejscu lub w pobliżu.
W tym centrum znajdują się pomieszczenia do wideokonferencji.
Przestrzenie współdzielone
The Schrafft's Center Power House, Suite 200