1000 Lakeside Building
Western Road, Building 1000, Lakeside North Harbour, Ground Floor, Portsmouth, Hampshire, PO6 3EZ
Całodobowy dostęp
Dla klientów korzystających z prywatnego biura lub własnego biurka w przestrzeni coworkingowej
This centre is located in the impressive 1000 Lakeside building, which has a full-height glazed atrium with a large breakout area overlooking the lake. It is part of the 101-acre Lakeside North Harbour office campus at the gateway to Portsmouth, ideally placed for access to the M27 corridor. The vibrant and varied business community has a variety of on-site amenities including cafes, a supermarket, hairdresser and nursery. Already world-renowned as the home to the Royal Navy, Portsmouth is a modern and dynamic city that offers a prime location for industry, commerce, leisure and pleasure.
1000 Lakeside is an excellent location to access main transport links, with Portsmouth City Centre just two miles to the south. The M27 and M3 motorways are both easily accessed from the centre while Port Solent with a variety of restaurants and bars is only a short drive. The Business Park also offers a free and regular shuttle bus which connects you to local bus and train stations as well as the City Centre.
Fully furnished modern office space – sit down, start work
Welcoming team at reception
Accessible for disabled visitors
Administrative services on hand if you need them
On-site shops, cafes…
Free unlimited parking
Dostępne w tym centrum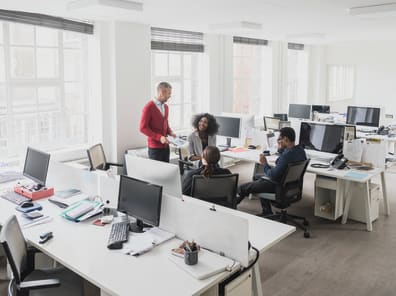 Powierzchnia biurowa
Dla osób indywidualnych i zespołów dowolnej wielkości.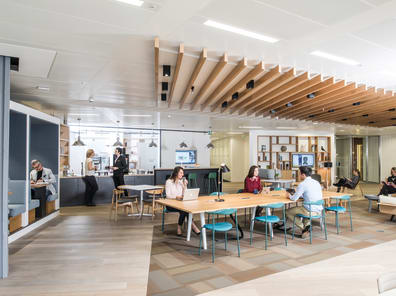 Przestrzenie współdzielone
Biurka dostępne na zasadzie "kto pierwszy, ten lepszy" i biurka prywatne.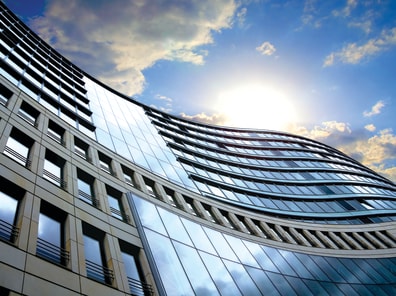 Biuro wirtualne
Może służyć jako adres firmy.
Kup teraz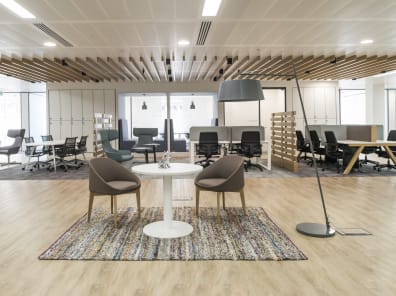 Salon biznesowy
Nieformalna przestrzeń do pracy i spotkań dostępna bez rezerwacji.
Dowiedz się więcej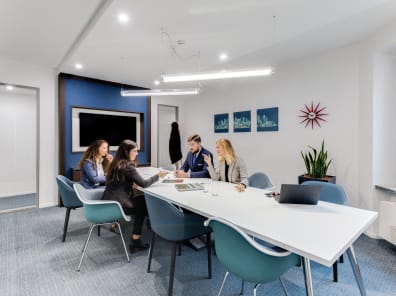 Sala konferencyjna
Korzystaj z naszych sal konferencyjnych do prowadzenia prezentacji, rozmów rekrutacyjnych albo negocjacji z klientami.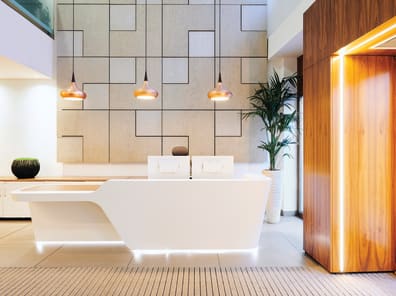 Członkostwo
Szeroki wybór abonamentów dla osób ceniących elastyczność.
Kup teraz
Ceny w tym centrum
Przestrzenie współdzielone
Biuro wirtualne
Kup teraz
Podane ceny to wartości minimalne oszacowane na podstawie 24-miesięcznej umowy bądź najniższych dostępnych stawek.
Udogodnienia
Przyjdź do salonu biznesowego w tej lokalizacji bez rezerwacji.
W tym obiekcie można skorzystać z opieki całodziennej.
Ta lokalizacja jest wyposażona w udogodnienia dla osób niepełnosprawnych.
Bar z napojami i kawą na miejscu.
Znajduje się tu strefa miejsc siedzących na zewnątrz lub taras.
Parking dla klientów — na miejscu lub w pobliżu.
Dostępne prysznice.
Dostępne miejsce na rowery.
Powierzchnia biurowa
Western Road, Building 1000, Lakeside North Harbour, Ground Floor